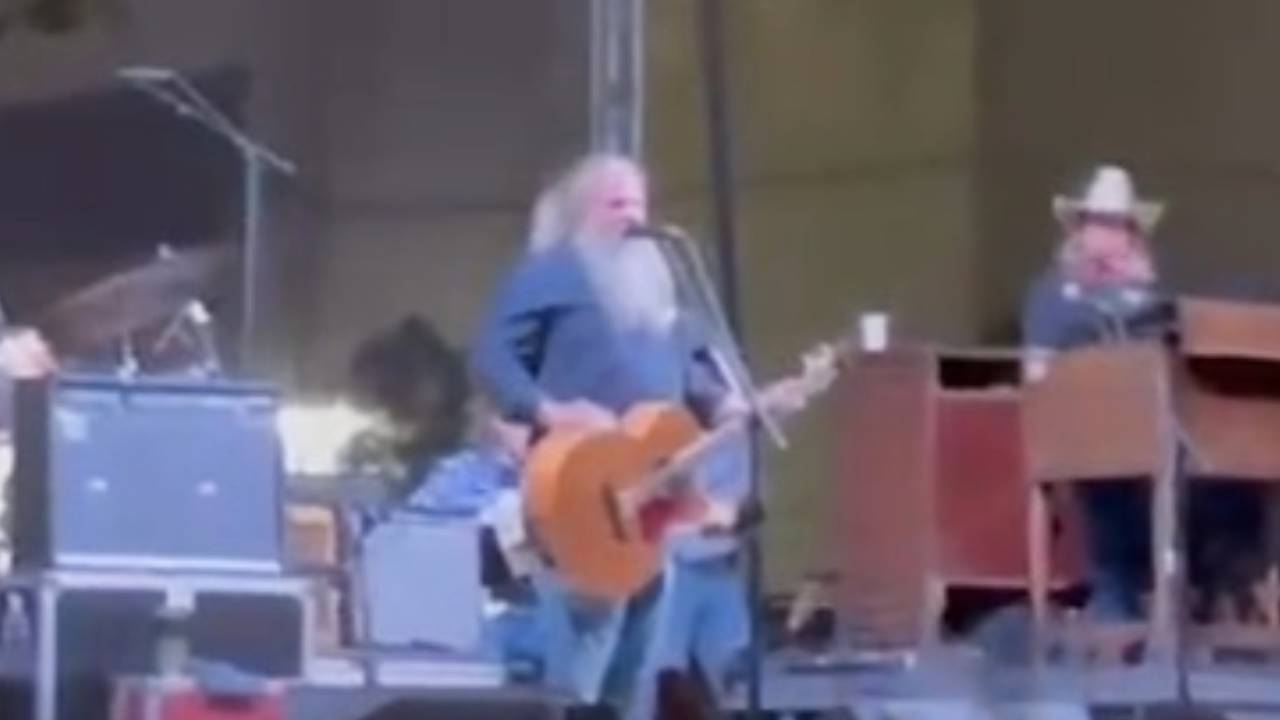 Jamey Johnson tears up country radio station during live show
@moe_sdm / Twitter
On August 12, Jamey Johnson headlined a show in Lincoln, Nebraska with openers Blackberry Smoke and Ella Langley.
For weeks, Lincoln's local country station, New Country KX 96.9, promoted it and handed out tickets to the show.
Johnson's concert took place in the middle of a street, which is why the show was called "Lincoln In The Streets". After Blackberry Smoke finished his set, a few DJs from KX 96.9 took the stage to fill some of the time.
Apparently Johnson wasn't too happy about that, seeing as the radio station plays "new" country – which is adamantly described as "pop" country.
When he took the stage, he made sure the fans knew his feelings.
Johnson said:There was a radio station that came to this stage uninvited to hold a little pep rally before I walked out. I feel like I should tell you, I don't care what radio station you listen to in the morning, they're all good. They are all good, and they are no better than the others. And the thing is, none of them are playing my music, so why should they be on my stage playing you?"
He continued, "I thought we had a good deal. You don't play my music and I don't play yours, so stay away from my stage!
As he said, the crowd went wild with cheers.
He then said:'Kicks' whatever your fucking name is, who gives a fuck?"
In defense of the radio station, none of the DJs are called "Kicks". See their schedule below.
5am-10am: JP, Coryelle & Husker Nick
10am-3pm: Meg
3-6 p.m.: Rob Kelley
6 p.m.-12 a.m.: Nebraska Nights with Willy J
00:00-05:00: Silent Mike
See Johnson's rant below.