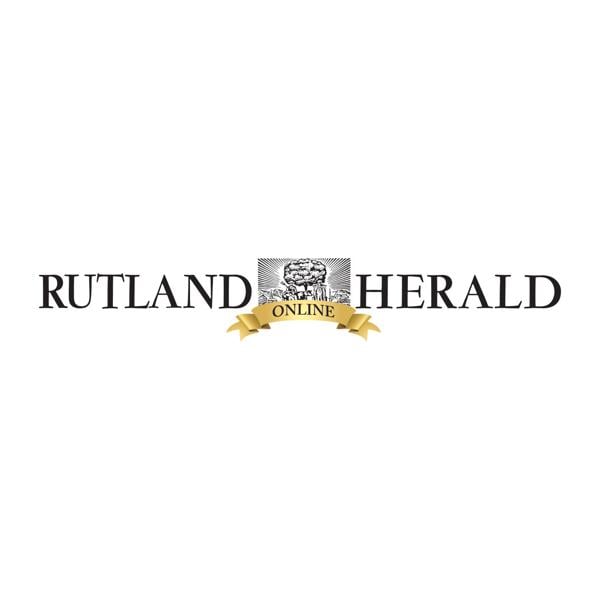 Launch of the new Americana radio station | Local News
Managers of Rutland's newest radio station say 'local' is central to their identity.
The station at 101.5 resumed broadcasting under the call letters WEXP, which ceased broadcasting last year, but general manager Chip Morgan said they would rebrand to WMUD as soon as they get approval of the FCC. With the new owners (Woodchuck Radio, which Morgan says is for now a Waterbury-based division of Radio Vermont) and with the new name will also come a new format.
"The tagline is 'The Roots of American Music,'" Morgan said. "We describe it as a local mix of Americana, which will include rock, folk, blues and old country classics. … It's a really cool mix of different songs that you wouldn't have thought you could play together. … This is music made for people who love music, not for people who only love hair metal bands or who only love classic rock.
The station began by playing an announcement with a ticking clock, teasing that something was "coming soon" on the frequency. Last week, they started playing marches before moving on to "patriotic songs" ranging from Lee Greenwood's "God Bless the USA" to Ray Charles' recording of "America the Beautiful." Morgan said the format started in earnest on Monday.
Morgan offered a list of artists who could appear on the station's playlists. It included Traveling Wilburys, Otis Rush, Little Feat, Drive-By Truckers, Amy Winehouse, Hank Williams Jr., Lyle Lovett, John Lee Hooker, Roy Rogers and Susan Tedeschi.
"I think it's good," said Meshach Tourigny, owner of Mountain Music on Center Street, after reading the list. It would go really well with people buying from my store. I sell a lot here.
Tourigny said that for him the local radio scene was "a bit stale."
"It's Rutland," he said. "We need a country station. We need a classic rock station. We need a modern hits station. We covered this for a while. To me, that's a lot of stuff you've heard over and over again.
Tourigny said the now-defunct WEXP, a project by local radio personality David "Uncle Dave" Tibbs, was much more eclectic, exposing him to music he'd never heard before and giving inspiration. air to local artists. He said he's glad someone else is considering expanding local airtime offerings.
"I will definitely check this station out," he said. "It looks cool, and I'll definitely tell people to check it out too, because everything new in town is cool."
Morgan, who has criss-crossed the country with a radio career that began when he was just 17 at Skidmore College, also operates Farm Fresh Radio in Burlington and Z106.3 in Plattsburg. He previously used the name WMUD for a station in Middlebury and said the Rutland station would be "very community driven".
"It's not going to be a station trying to sound like it's from New York or Boston," he said. "We will be aware of what is happening."
That means local news, he said – although he called it more "snippets" about what's happening in the area – but no-name on-air talent who will be "well-known" to locals. local radio listeners.
"I know there is a need for good local radio in the market," he said. "The opportunity was there and the time has come."
gordon.dritschilo @rutlandherald.com