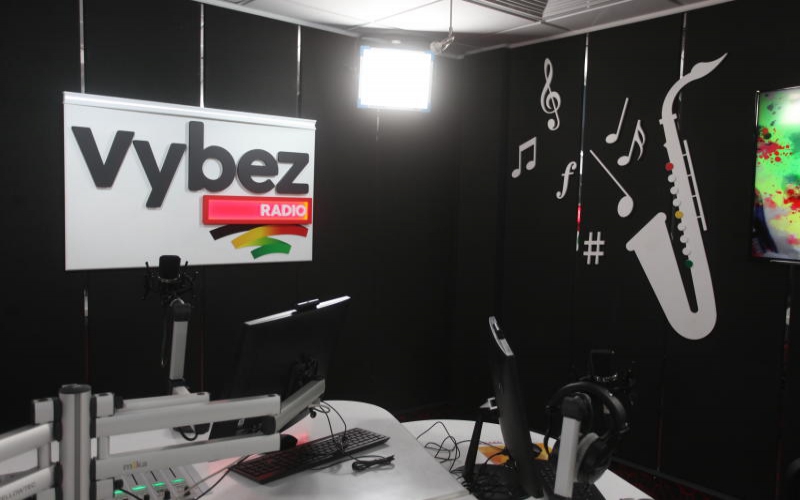 Spice FM and Vybez Radio: Designing a Radio Studio
? A work environment can use decorative elements to both instill a sense of comfort and convey functionality. This week, we're taking a walk through recently launched Standard Group radio stations to get a feel for it.
Like a hall of fame collection point, the hallways are adorned with themed, near life-size murals of pop stars such as John Legend, George Michael and the late legendary king of pop music, Michael Jackson.
The sweet face of the most awarded female artist, the late Whitney Houston and Jimi Hendrix, the most influential rock and roll guitarist of the 1960s who even played the guitar with his teeth, also reached this wall of fame.
They leave one wanting to hear the sound of their signature beats. A mural of a tape recorder and vinyl record gives a nostalgic feeling of the "good old days."
The Spice FM radio station, which caters to a slightly mature audience, is decorated in orange tones on the wall and features a prominent logo of a fiery flame to spice up its life.
Radio chief Tom Japanni says the flame represents elevated conversations and debates about current affairs. He says the station is aimed at an audience that wants serious, quality talk and entertainment. It therefore consists of a talk radio incorporated into soul music.
The studio is designed to incorporate a stage for the performance of live band performances.
Targeting young people, the Vybez Radio studio is a second studio with a background color of shades of light gray and charcoal gray. Rasta colors of red, black, green and yellow are cleverly incorporated throughout without being overbearing and allude to the global appeal of neo reggae music played in the studio.
The station represents the freedom and energy of young people.
The musical symbols on the wall give a telling secret of how music ignites young people to life.
South African architect Leon Coetser has managed to seamlessly integrate the controls into white granite consoles, which give a clean minimalist vibe and make maintenance easy.
The studios have double-glazed windows to keep the sound in the studio and not disturb the rest of the newsroom for writers, journalists, editors, presenters, photographers and videographers.
The two new radio stations join Radio Maisha as Standard Group PLC cements its authority in the radio industry.
[email protected]