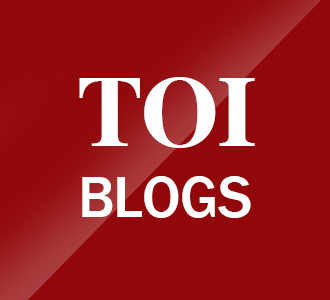 The SATH project has led to significant progress in Odisha's 'sarkari schools'
The Government of India has taken several groundbreaking initiatives including "Sarva Shiksha Abhiyan" and "Integrated System of Samagra Shiksha" to address the low access to primary education, thanks to which we are at near universal access today. While this is a huge win for the country, it also comes with the realization that this is just the tip of the iceberg with multiple quality challenges ahead. To undertake system transformation, NITI Aayog launched the SATH-Education (Sustainable Action for Transforming Human Capital-Education) project in 2017, in the states of Jharkhand, Madhya Pradesh and Odisha. These three states were selected from fourteen interested states through the Indian government's contested method guidelines. The idea was to select the most difficult states where systemic education reforms were needed. Since then, there have been tremendous gains in education access and equity as well as learning outcomes in the three SATH states, including Odisha State. However, all is not yet clear – especially as student learning levels have been impacted by roughly 2 years of pandemic-driven school closures – a challenge most states are grappling with.
The SATH project had a systemic approach to school education reform that prioritized structural and governance reforms alongside learning interventions. This was underpinned by the belief that fundamentals such as good-sized schools with the necessary strength of teachers, strong organizational structures, data-driven governance and accountability are essential precursors for successful classroom interventions. .
In Odisha, a solid diagnosis of the state of school education was carried out in 2017 before the launch of the SATH project. In terms of learning outcomes, Odisha was below the national average for all grades according to NAS scores – scores had declined by 17 to 21 points for grade 5 between 2011 and 2014. resources, which had no often only one or two teachers, which only led to multigrade teaching. There was a wealth of data being collected, however, there was no single source of truth to facilitate data-driven decision making through structured reviews.
As a result, several interventions were designed to address these gaps – four of which were (1) the Learning Enhancement Program (LEP), i.e. to improve learning outcomes through remediation ( 2) Garima school certification to create healthy competition between schools to improve learning outcomes (3) Launch of Odisha School Monitoring Application (OSMA) for continuous school-level monitoring and decision-making data-based decision (4) School consolidation, to optimize neighboring schools at the secondary level for efficient use of resources.
First, Odisha launched LEP in 2018 for students in grades 1-9e, and the programs were called Ujjwal (grade 1-5), Utthan (grade 6-8) and Utkarsh (grade 9). These were based on the concept of "Teaching at the Right Level (TaRL)" which encourages teachers to deliver lessons at the actual learning levels of their students rather than focusing on completing a standard curriculum. as required by level and age. The programs included a 40-day remedial learning camp at the beginning of the year followed by 2 remediation periods during the rest of the school year. LEP resulted in a 10-15% improvement in learning outcomes. Additionally, lessons learned from the program have led the state to focus on the Basic Literacy and Numeracy (FLN) curriculum in line with NEP-2020, which is scheduled to launch in the 2022- academic year. 23.
Second, Garima certification has been another important lever to improve learning outcomes by recognizing and rewarding schools by creating healthy competition. There were three levels in the program – bronze, silver and gold, defined on the basis of the proportion of students achieving grade level skills. All elementary schools could nominate themselves for evaluation, and then an independent verification was carried out by the state apparatus to qualify the schools for bronze or silver. In 2019, approximately 24,000 schools applied, and within 6-7 months, 8,700 schools were Bronze certified and 2,800 schools were Silver certified. These were rewarded and recognized by state and district administrators, and the whole process generated great excitement among school leaders to be labeled as top performing schools.
Third, OSMA or "Odisha School Monitoring App" was launched to monitor schools, provide real-time feedback to schools and middle managers on areas for improvement, and track improvement over time. The tool monitors school principals, group, block and district leaders as well as state leaders. OSMA data has been instrumental in data-driven decision-making through a structured governance cadence with review meetings at state, district and block levels with a predefined agenda .
Fourth, the school consolidation initiative in Odisha has yielded positive results. Subscale schools do not have the size, capacity, or resources to provide high quality education. In March 2020, the government of Odisha approved a bold large-scale merger policy and set out an ambitious vision for the state. About 2,000 schools on the same campus have been consolidated. Consolidation/optimization is underway for the second phase.
In order to ensure that implementation at the district, block and school level takes place without impeding access, it was important to create a clear and comprehensive guideline for the modalities of implementation. These guidelines were then disseminated and training workshops for each step were held with district and block officers. Monitoring these modalities was also important to ensure effective implementation at scale. An analysis of GIS data from all subscale schools was carried out to identify the distance between potential satellite schools and main schools.
To ensure equal access for all students, district and block officers conducted in-person field verification to ensure the viability of the mergers for each satellite school. Factors such as geographic relief, demography, barriers such as railway lines, national highways, and unbridged rivers were also considered when approving schools for consolidation. The list of proposed schools was then submitted to the State School Consolidation Committee (SLSCC) for final approval. The SLSCC analyzed the submitted data and approved the consolidations according to the stipulated guidelines.
To make the consolidation a success, a grievance mechanism has also been set up at block, district and state level. These complaints were then investigated by the District Grievance Unit through field visits which provided an investigation report to the District Collector. After reviewing these submitted reports, the District Collector recommended changes, if any, to the State who reviewed all recommendations and approved/denied the grievance and recommended order to continue or stop consolidation of school. All of this has been done to ensure that any student's access to school is not impeded.
The state has come a long way since the launch of the SATH project. Odisha's performance in the PGI rankings is proof of this. Odisha showed improvement on all five indicators (learning outcomes and quality, access, infrastructure, equity and governance) in the 2019-20 PGI assessment. In NITI Aayog's SEQI ranking, the state dropped from rank 13 to rank 7. However, like most states in India, school closures due to the pandemic have led to learning losses. Therefore, at this point, it will be essential for the state to approach them in mission mode before embarking again on its journey of full-scale transformation.
END OF ARTICLE
An Unfinished Journey: [email protected] has a lot to celebrate, but the full range of freedoms available to elites eludes most

India is, finally, on the mend: we can't grow more than 5% a year, but that's still good in a slowing global economy

At 75, India needs to talk: Some of our problems need dialogue, between parties, between communities, between ideologues

Safran Research for the Muslim Vote: BJP's outreach to Pasmandas is electorally and ideologically smart, but it won't be smooth sailing

Spot the Obscenity: University that fires professor for private photo in swimsuit, teaches very twisted lessons

Surrender error: Gujarat government had more than enough grounds not to release Bilkis convicts

It's time to withdraw Pakistan as an idea from Kashmiri minds

GDP and Our Judges: Courts Intervene in Economic Policy Matters in a Costly Way for India

Will we get rich? Per capita income will be in the richest 10% of all economies

To be developed: Agricultural reform, judicial reform, trade liberalization are essential if India wants a change in economic status