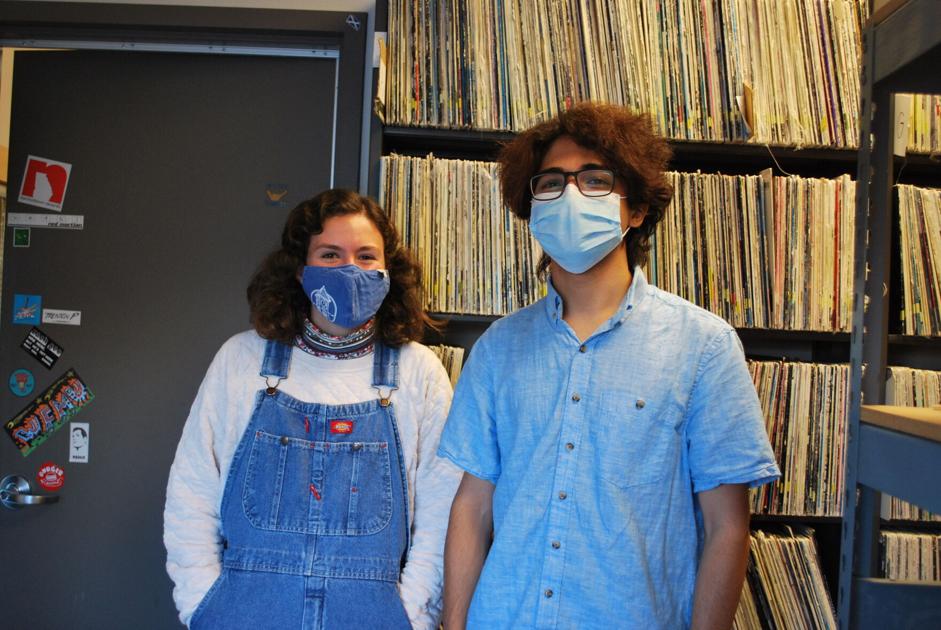 Whitman College's 'Rainbow Format' Student Radio Station Gets Back to Its Own | Diversions
On a radio dial occupied by genre-related stations, each playing a certain type of country or a certain type of rock, the student-run radio station at Whitman College is a radical 50-year experiment in something different.
A dark song by a shoegaze rock band is quickly and unabashedly followed by bright pop-y funk, which then merges into a 60-year-old country ballad, then 90s garage beats, and so on.
Sometimes Top 40 hits make their way onto the list, but much of the music on KWCW doesn't play much, if at all, on commercial stations.
KWCW, broadcasting on 90.5 FM, has been a free-form station since it went live in January 1971, playing what Whitman magazine described in 1981 as a "rainbow format," allowing student DJs and community groups to share their musical interests in large part. uninhibited.
"It's something we're really proud of, to be a platform for people to play the music they want to play and talk about what they want to talk about," said Claire Andrus, second year student. year at Whitman and general manager of KWCW.
For years, the station's DJs have described the song selection on location, improvising to suit the mood.
In some shows, co-hosts and guests, huddled near microphones in a small studio, play on everyone's musical choices, adding to the arc of the hour.
Co-hosts Sylvia Wang and Jonah Panzer take the resort's freestyle format to its logical conclusion with "6 degrees of functionality" on Tuesdays at 11pm. The hour-long program plays six degrees of separation from one starting song, connecting it to the next into a shared producer or performer, and at the end of the hour they're in a totally different sound space.
Beth Kutina and Grace Jackson, co-hosts of "Besties Never Die," Tuesdays at 9 p.m. even bring a bit of luck to whoever helps DJs that day, getting people from the college community to play their favorite songs and to talk about why they are special to them.
"And friendship," Grace said.
"And friendship," Kutina agreed. "Hence the 'Besties'."
But this kind of intimate work in a small indoor workspace was, as you might expect, complicated by the coronavirus pandemic.
In the spring of 2020, as student programs scrambled with everything else to adjust, KWCW relied on its Auto-DJ system, which was typically broadcast whenever there was no DJ on duty. 'antenna, to browse a list of a few hundred songs throughout the day.
Towards the end of 2020, the station opened submissions for pre-recorded shows, which brought the voices of students and community members back to the air. But, for many, it lacked an essential quality.
Many shows ended sooner than they otherwise would have, or were only performed intermittently, according to an article in the university's Whitman Wire newspaper.
This fall, however, live vocals began to return to KWCW. While some shows continue to be remotely and prerecorded, vaccinated community hosts and students are once again in the studio.
After isolation: Tenderness
For many, forced to be cautious, the pandemic has been a time of loneliness. College campuses, where students might once have been surrounded by hundreds or thousands of their peers, were largely empty, with their home students taking classes online.
Then suddenly open the door and walk into a busy campus and try to socialize again – it can be exhausting, Kutina said.
But when she and Jackson are in the studio with a guest or two, joking between themselves and the listener, there is a happy medium in socializing with the audience from a distance.
"The radio has this tenderness, you can just plug in and listen to someone's show even if you don't know them, and you'll get to know them," Kutina said.
"But it doesn't have to be that intense conversation where you talk to this other person, which I think was a little overwhelming coming back to Whitman."
The show, which allows the duo to explore their relationships with their guests and their moods that week through music, is characterized by what Jackson called a "kick-start lineup," starting with a tune by Miley Cyrus. and ending with a dark indie rock, for example.
"It gives us the ability to be ridiculous in public, which we used to do a little bit in private," Jackson said with a laugh.
The reasons why students decide to devote their time and passion to hosting a show are as varied as their musical tastes themselves.
For many like Joe Wogsland, DJ under the name JC, seizing the opportunity to play the music he loved on a real radio station was a given. His show, "Breaking Down Alternative," Wednesdays at 11 p.m., explores songs and inspirations from artists outside of the mainstream, but Wogsland plays with fun themes as well.
"I managed to find several alternative songs with the title 'North Dakota'," Wogsland said. "It was a really fun adventure."
Some have found a passion for radio that can last longer than expected.
Kutina and Jackson have said they will now seriously consider on-air careers in ways they previously wouldn't have.
For Alexa Grechishkin, who DJs "Into the Amazon with Alexa," Mondays at 7pm, the future may not be on radio, but KWCW is always an opportunity to hone her speaking skills.
The show, which includes a more conversational segment on the books Grechishkin enjoyed or the latest find from a Walla Walla garage sale, offers an outlet to stretch her public speaking muscles, even though she was actually alone in the studio, she said.
"Being able to put together cohesive thoughts and ideas for the discussion segment and making sure it's really engaging is probably one of the most interesting parts for me," she said.
Grechishkin's show also pushed her to broaden her own musical horizons, she said. She spent a lot more time asking her friends for recommendations and listening to other shows on the radio so that she could air each week and bring what she found to her listeners.
"A lot of times radio is described as a dying art, with Spotify and all the streaming platforms to come," Grechishkin said. "On Spotify, the algorithm is really going to respond to specific things that you might like, but you're not really exposed to anything new.
"But what I really love about radio is that you're not in control when you're a listener," she added. "And it gives you the opportunity to expose yourself to new things."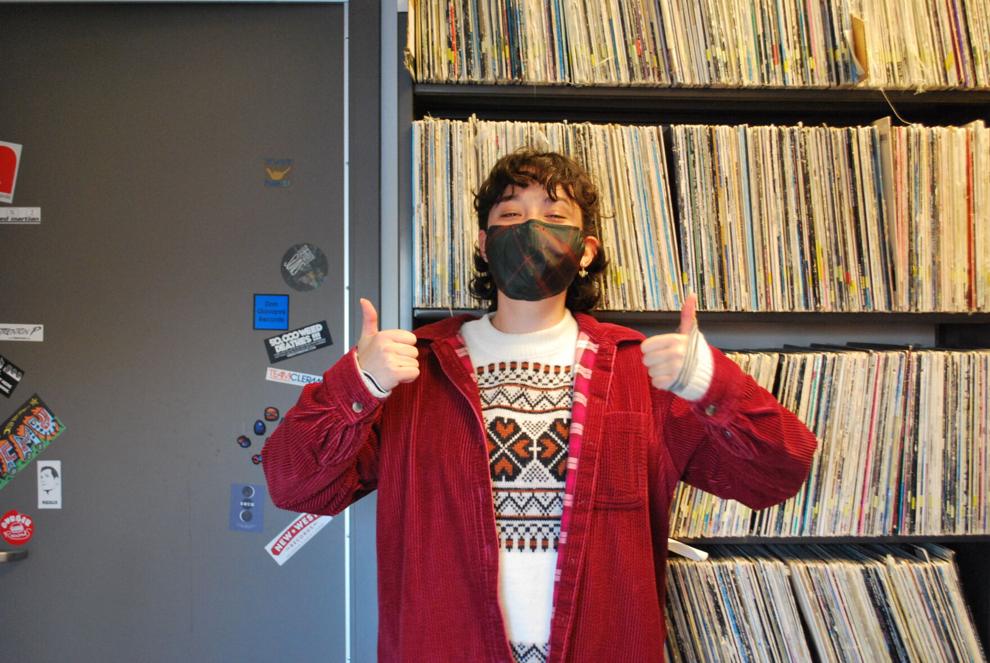 Like Grechishkin, Zoe Burleson, whose "Patchwork Days," Fridays at noon, allow her to explore lesser-known independent music, has used the show to grow as a speaker, she said.
"My first show this semester, I barely spoke," Burleson said with a laugh. "Just, 'this is my music, I'm going to sit down and you can all listen.'"
Having to hear yourself in your own headphones while you speak can add to the discomfort, said Annie Stephens, host of "Manic Pixie Dream Tunes," Tuesdays at 4 p.m.
"My approach just assumes that the only people listening are my parents and my best friend, which I think is largely true," Stephens joked. "I think it makes it more natural and intimate too, it's like you're talking to very close friends."
By students, for all
The station was established in 1971 by dedicated members of a student radio club with funds allocated by the student board.
Today, it continues to be run entirely by students like Andrus, who has been credited with helping lead efforts to bring students back to the studio, and systems director Parsa Keshavarz Alamdari.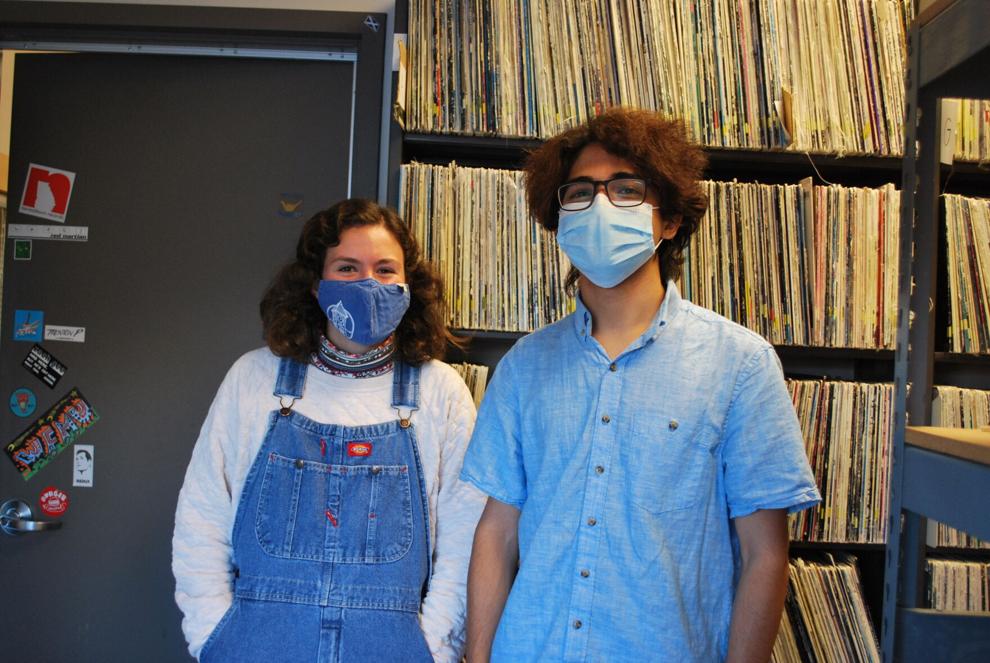 Together with other administrative staff among the student body, station officials are responsible for the smooth running of operations, including completing all appropriate documents. Unlike most student organizations, KWCW is overseen by a federal agency, and failure to do i-and-cross can cause problems down the line.
In 2014, the station was criticized by the FCC for light, if not inconsequential, legal issues after a student realized that some documents had not been filed for eight years. Keeping everything in order, especially in a station that emphasizes improvisation and creativity, is a lot of work.
There's not a lot of data available for students on how many people are listening to the end result of all this hard work, Andrus notes. However, the online streaming service gives a little insight: Those who listen, listen for hours.
"People turn it on and leave it on," she said.