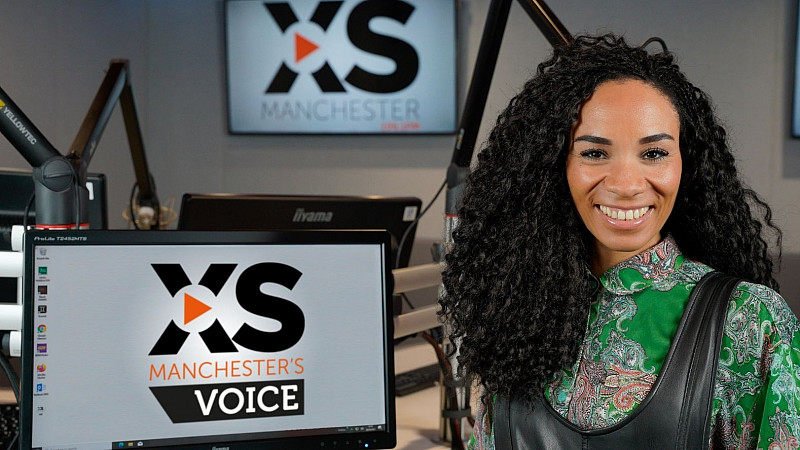 XS Manchester radio station announces BBC presenter Michelle Ackerley to host new Prolific North show
Manchester-born BBC presenter and journalist Michelle Ackerley is set to host a new weekly show for XS Manchester radio station.
The new weekly news show, titled XS Manchester's Voice, kicks off Sunday evenings from October 3 and will explore stories and issues with listeners in the North West.
She has held several roles for the BBC including The One Show, Crimewatch Roadshow and Sport Relief.
In the first program, Ackerley explores the issue of fake MDMA drugs circulating in Manchester and celebrates Black History Month with historian and author Linford Sweeney.
It will also feature Manchester poet Esther Koch headlining a Manchester-based project called Mind Over Matter, aimed at breaking down the stigma surrounding mental health which will launch next week.
Ackerley said: "I can't wait to work with XS Manchester to share amazing stories about Manchester and speak to some amazing people in my hometown."
Neil Sloan, Group Content Director, said: "We are delighted to welcome Michelle to the XS Manchester squad and look forward to hearing this innovative new show which will showcase the issues that matter in Greater Manchester. "
"We are extremely grateful to the Audio Content Fund for enabling the production of this program with Audio Always. "
Stuart Morgan, Managing Director of Audio Always, added: "Working with the team at XS Manchester to deliver a whole new talk show is amazing. We live in a city full of so many wonderful stories, and we can't wait to hear Michelle bring them to life every week.
The show was funded by the Audio Content Fund, a program which is part of a pilot project and funded by the UK government, to fund original radio production in the UK.